The Mull Rally is back, celebrating the 50th running of the rally on the island. The UK's only closed-road rally takes place on 13-16 October 2022, with 152 cars racing around single track roads, which although very scenic and dramatic are very demanding of driving skills.
Mull Rally spectating essentials
It is essential to take heed of safety advice when spectating at the rally, to ensure a safe and enjoyable event for everyone. There is sound advice on the Mull Rally website, and always follow instructions from the Rally Stage Marshalls. There are plenty of opportunities throughout the island to watch the race. After a few years of a largely unchanged route, this year's itinerary includes a few special additions to mark the occasion, and other subtle changes to keep things fresh. The main features of recent years remain: "Rally Zone" spectator area at the Glengorm crossroads in Tobermory on all three legs, and the final flat out run up Glen Aros and over the Mishnish Lochs to Tobermory, for the final control in Ledaig Car Park. These are supplemented on Friday night by the return – for the first time since 2014 – of the popular Tobermory town stage.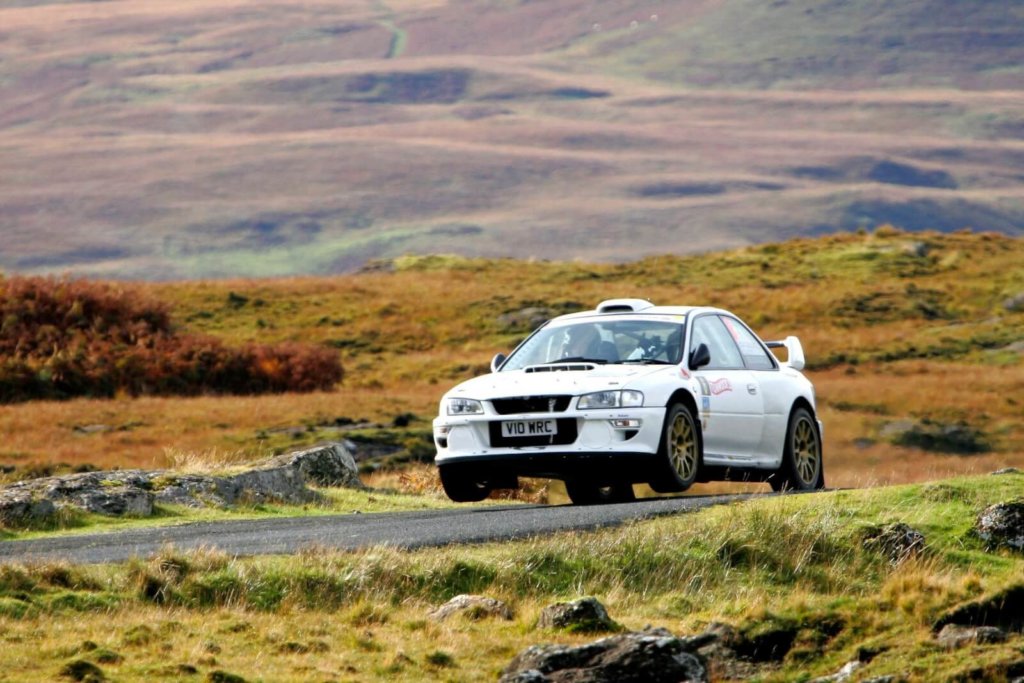 Thursday's shakedown takes place at Duart Castle, the 700-year-old home of the Clan MacLean. Dominating the headland as you sail into Craignure Bay, this castle has seen its fair share of battles, and Armada sailors were captured in its dungeons when their galleon ship sunk in Tobermory Bay in 1588 – allegedly with casks of gold coins on board! Take time to explore the castle, and visit their excellent tearoom where the menu showcases local produce.
Pick your spot to watch and be safe
There are two night-time stages and one daytime stage over the weekend – Download Mull Rally Routes 2022 here.
For your own safety and that of others, the rally marshals insist that you:
Respect the marshals and follow their instructions
Observe the colour coded tape and all signage
Use the natural environment to protect yourself
Don't walk on the rally stage
Stay standing and remain alert
Full safety information as well as how to pick somewhere safe to watch can be found on the Mull Rally website.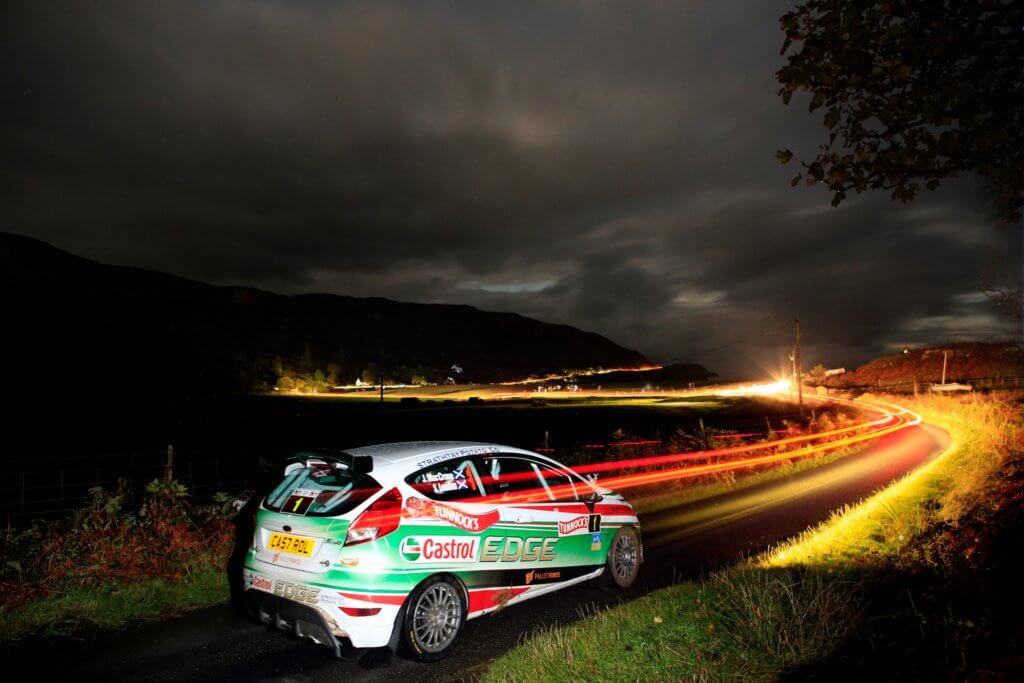 Why not explore while you're here for the Mull Rally?
Whether this is your first or 50th visit to the Mull Rally, make sure you make the most of your visit to Mull and Iona. October is the perfect time of year to explore the islands. From wildlife watching, shopping and walking, to sampling our excellent local produce.
Our islands boast a fantastic array of top quality food and drink, from fine dining to roadside takeaways. Many eateries are open for extended hours over the Rally weekend, making it easy to sample everything from our freshest fish and quality meat to delicious home baking and locally produced whisky and gin. Check out the Mull and Iona Food Trail for more details.
There's plenty on offer to while away any downtime in Tobermory: Mull Aquarium, Europe's first 'catch and release aquarium', hosts local sea creatures for up to a month before returning them to the seas surrounding the island. Their knowledgeable staff are always on hand to answer any questions. Mull Museum may be small but packed with a wealth of information on the islands' past from prehistoric times to the importance of Tobermory during the Second World War. Make sure you take time to browse in Tobermory's boutique shops, which sell high-quality handmade soaps and artisan chocolate to hand-tooled leather goods and local art and crafts. A hike uphill from the Main Street rewards you with regular art exhibitions and musical performances at An Tobar, as well as an excellent vegetarian café, shop and some of the best views in town.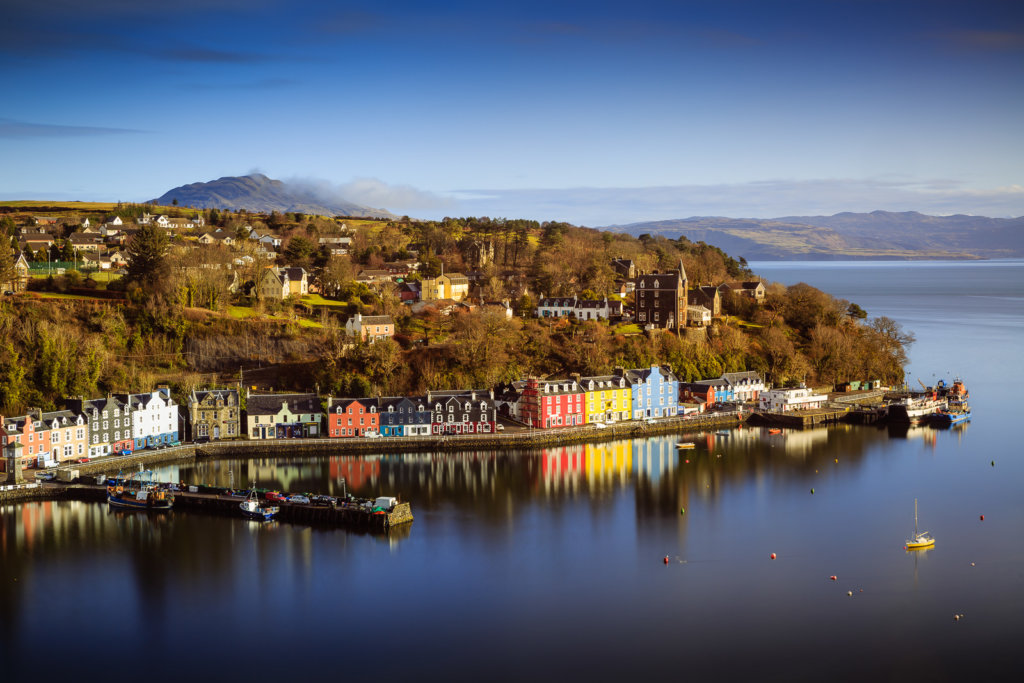 When out around in the North West of Mull, there are some real gems to visit. Why not pick up some home baking from the Hen House at Fanmore. Take a walk on Traigh na Cille with its famous black sands and resident Highland coos. Explore Calgary Art in Nature Trail, and Gallery packed with local arts and crafts for sale. And of course, enjoy the famous white sands of Calgary Bay.
If you are extending your stay after the Mull Rally, this time of year is ideal for wildlife watching, either land-based with one of our knowledgeable and experienced local guides, or at sea with one of the several tour operators. On land, the red deer rut is in full swing, and the roar of the stags is unmistakable. Why not book an early morning walk with one of our excellent local guides for an unforgettable experience or book a day tour once the Rally is over. Sea trips are still running to Staffa, famous for its unique geological pillars and iconic Fingal's Cave, and the tranquil Treshnish Isles. The puffins have left the offshore islands, but this is a great time to spot grey seals and their pups, with the possibility of sightings of dolphins, eagles and other rare wildlife.
A trip to Iona should not be missed. The 'cradle of Christianity', Iona's historical and religious significance is the island's main draw. But also take the time to get off the beaten track to the Bay at the Back of the Ocean, or climb the island's only hill, Dun I. The St Columba Hotel is open throughout October and the Argyll Hotel until 22nd October. Both offer excellent local produce on their lunch menus, with most vegetables grown in their gardens.
The Ross of Mull has quite a different feel to the north of the island and is well worth a visit. There are many beautiful beaches to explore, from the vast expanses of Knockvologan and Ardalanish to the smaller Uisken and Fidden which are popular for paddling or swimming – if you're brave! Take time to pop into the Ross of Mull Historical Centre to find more about the area's past and Mull Weavers at Ardalanish where you can watch the weavers at work and purchase their quality products.
Have a fun Mull Rally weekend!
Visit Mull & Iona wish all competitors and spectators a fun and safe Rally weekend, and we hope you enjoy exploring our beautiful islands. Make sure and share your adventures with us using #MullRally and #VisitMullandIona.