The Keel Row reopened under local ownership in mid-April and we are now preparing for our winter season. The first summer season has been a hectic introduction to running a pub for the founding members for whom this has been a new experience. A huge thanks is due to our local employees – particularly our younger staff – who have tirelessly worked through the summer months as we all learned on the job.
At the end of October we launch our winter programme with a Halloween fancy dress party on Saturday 29th October. We host the World Cup matches on TV from November 20th depending on demand. We are preparing a quiz for the autumn and will host Christmas Carols on Christmas Eve followed by a full Hogmanay offering. There are plans for the return of the darts league and the prospect of a karaoke night! Look out for details in Round and About Diary Dates.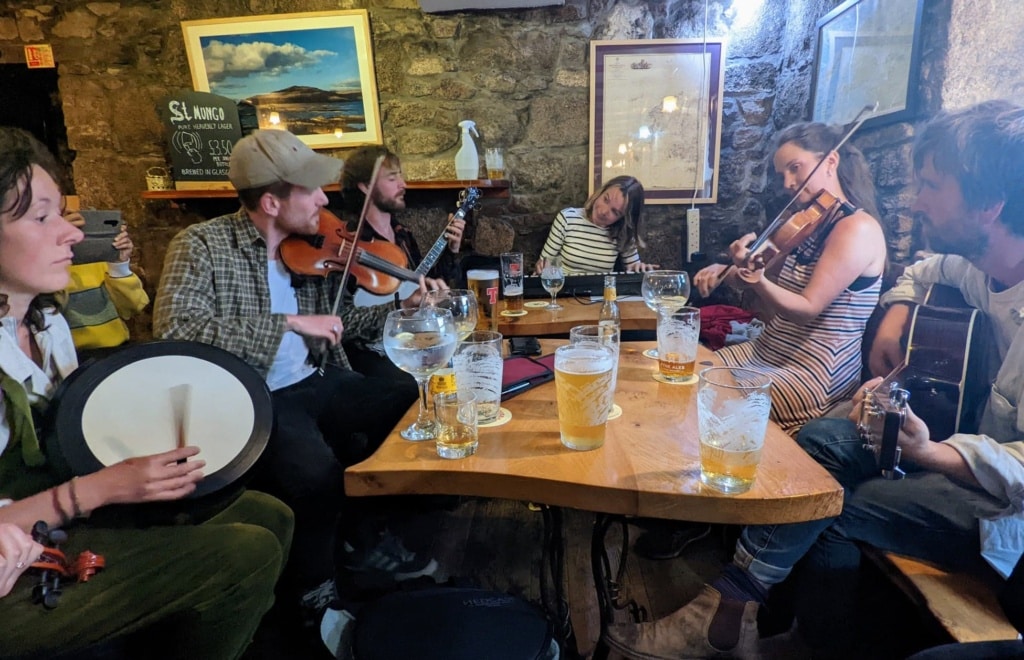 Our menu will have a strong community dimension with traditional favourites including Cumberland sausages with mash and gravy, mac and cheese, burgers and our popular sea bream with cauliflower puree. Look out for our regular pizza nights and a curry night. Tasty lunches on Fridays and Saturdays will keep winter weather at bay with a traditional Sunday lunch buffet finishing off our shorter week.
Winter Hours from 1 November are as follows: Thursday 4 pm – 12 pm; Friday 4pm – 1 am; Saturday 12 noon – 1 am; Sunday 12.30 pm – 10pm. (Earlier closing depending on demand).
See our website for opening times and our live music and events calendar at www.thekeelrowmull.co.uk
Thank you to the Keel Row for writing this guest blog post.