The picture-perfect colourful harbour of Tobermory is a sight that visitors travel from near and far to see. It's a sight that people will now also be able to enjoy from the comfort of their homes as VisitScotland launches its Sketching Scotland series.
The series invites those with a love of art, or those looking to improve their skills, to get involved in sketching 20 of Scotland's best-known landmarks via step-by-step art tutorials.
Every tutorial provides insights on each landmark and destination, as well as top tips on how to improve your sketching capabilities, making it an ideal at-home activity during the summer holidays for children and families to enjoy together. Having an original piece of art to enjoy is also a bonus!
Landmarks chosen alongside Tobermory harbour include the Forth Rail Bridge in Fife, the Scottish Crannog (centre) in Perthshire and the Scottish Dark Sky Observatory in Ayr.
Sketching Scotland was launched on the back of travel restrictions and Covid-19 to inspire those who have sketched landmarks to visit them in future.
If you'd like to get involved, you can view the videos already uploaded as part of the series on VisitScotland's YouTube channel. Get involved.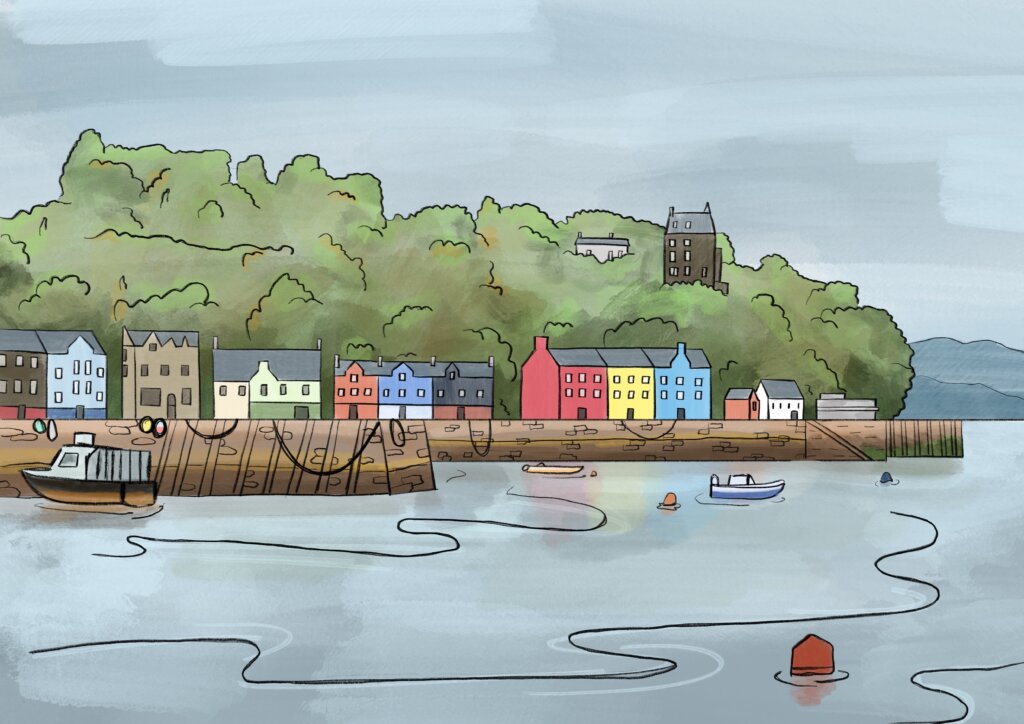 Be sure to tag the #sketchingscotland hashtag and VisitScotland's social accounts if you're sharing your works of art online: Instagram, Facebook or Twitter (this is being encouraged, so go for it!).
Find out more about Sketching Scotland.