Mid-summer is undoubtedly the time of abundance of wildflowers on the Isle of Iona. Learn from our local expert Joyce where to discover all of the wildflowers that bloom at this time of year.
In the last week of June, I took a group of people out for a wildflower walk. A perfectly warm, sunny day with a light breeze. No one was in the mood to rush, we probably covered two miles in four hours, and found ninety-three different wildflowers! Some of the keen botanists of the group couldn`t resist coming a bit further with me to look for a rare orchid. Others opted to wait for us, sitting in the sun and taking in the view. That`s how to enjoy wildflowers, appreciating them at whatever level gives pleasure.
Find pleasure in the flower's beauty and variety. Or going more in-depth, from learning that "not all yellow flowers are buttercups" to "what particular species or sub-species of buttercup is this one?". Many of our native plants have stories to tell, of healing remedies, legends and superstitions, and that is a fascinating study.
Here are just a few of the more common varieties we found that day.
Discover golden fields of buttercups. The roadsides also have their share of yellow flowers including smooth hawksbeard, small dandelion-like flowers on slender, branched stems. (These belong to a large group collectively known in my family as "not-a-dandelion!"). Used to stuff mattresses in the days when hygiene was not so good, Ladies Bedstraw has strong scents of perfume.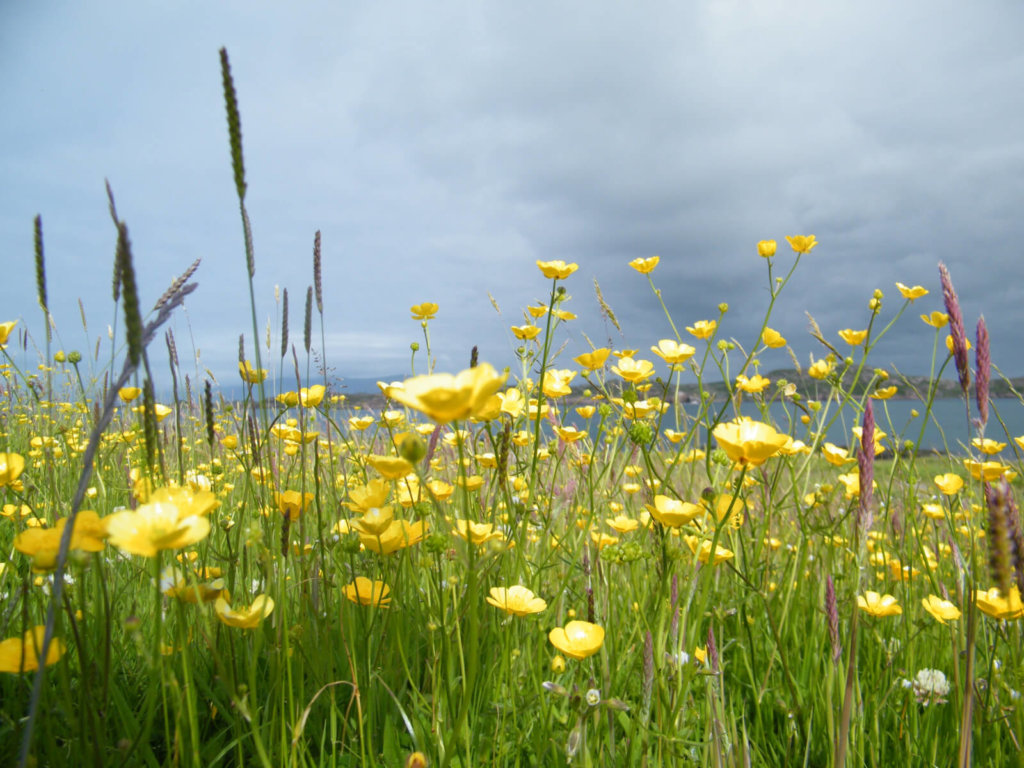 Also along the roadside, you will find red and white clover and tall blue meadow cranesbill. The seedheads of all the cranesbill family resemble a bird`s head with its long beak. Close relatives are the, found on rocky ledges in wild places and the tiny dove`s foot cranesbill.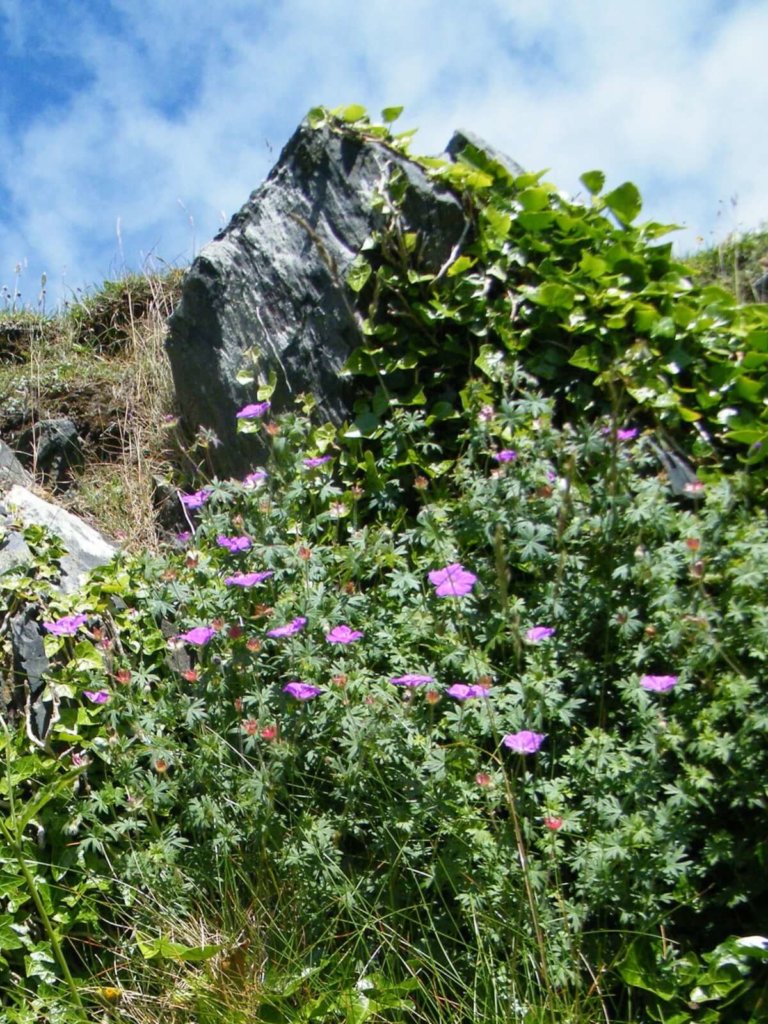 Fuschia hedges line the roads in the village area, thriving because of the mild winters.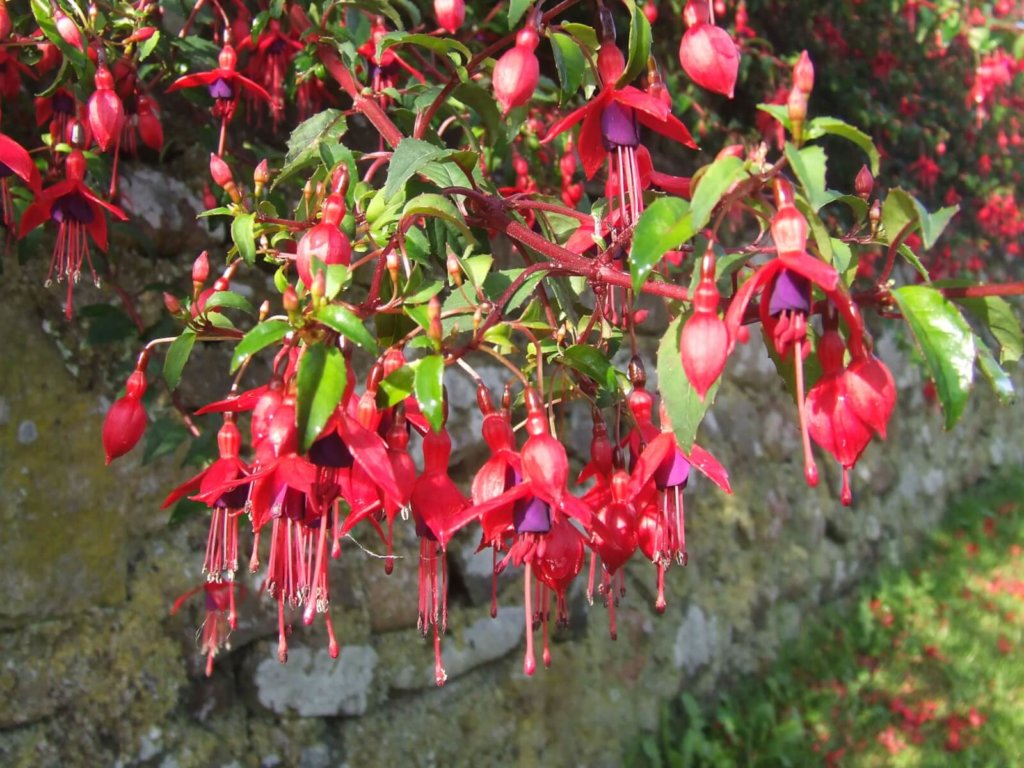 A favourite flower of mine is the rather insignificant little eyebright, easily overlooked until you take a close look. See the purple and yellow colours at the centre. Eyebright has medicinal properties, hence its name, as these colours resemble those of a black eye.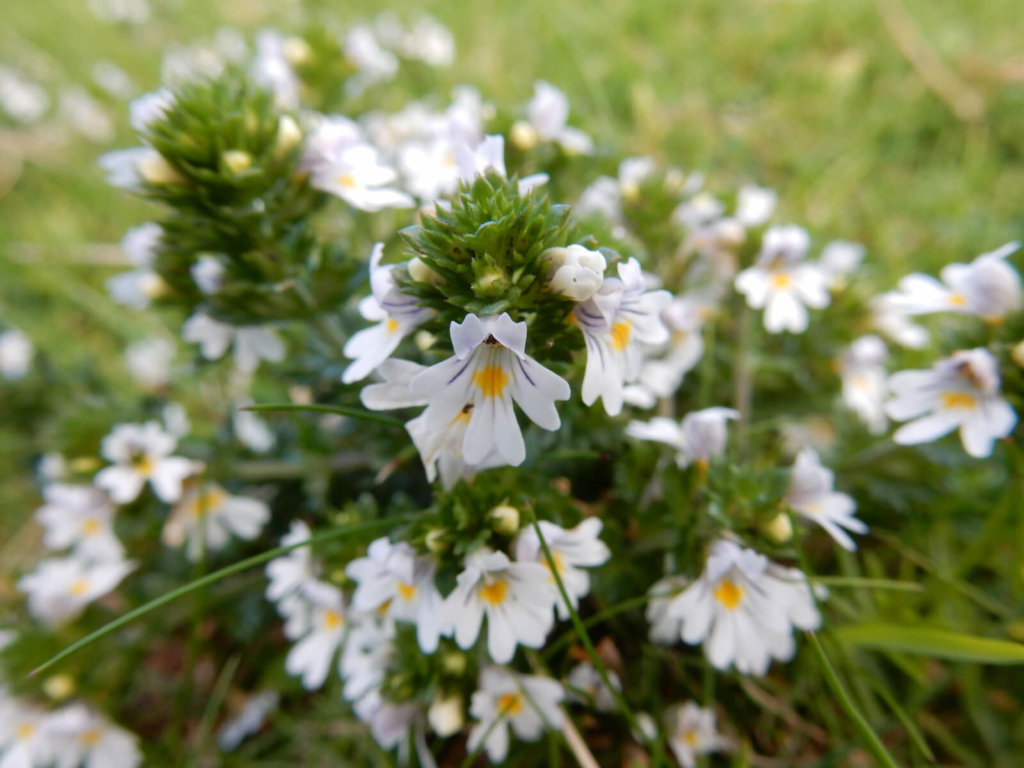 Silverweed, a low plant with buttercup-size yellow flowers gets its name from the silvery backs of its leaves. On poor, sandy soil the whole leaf may be silver.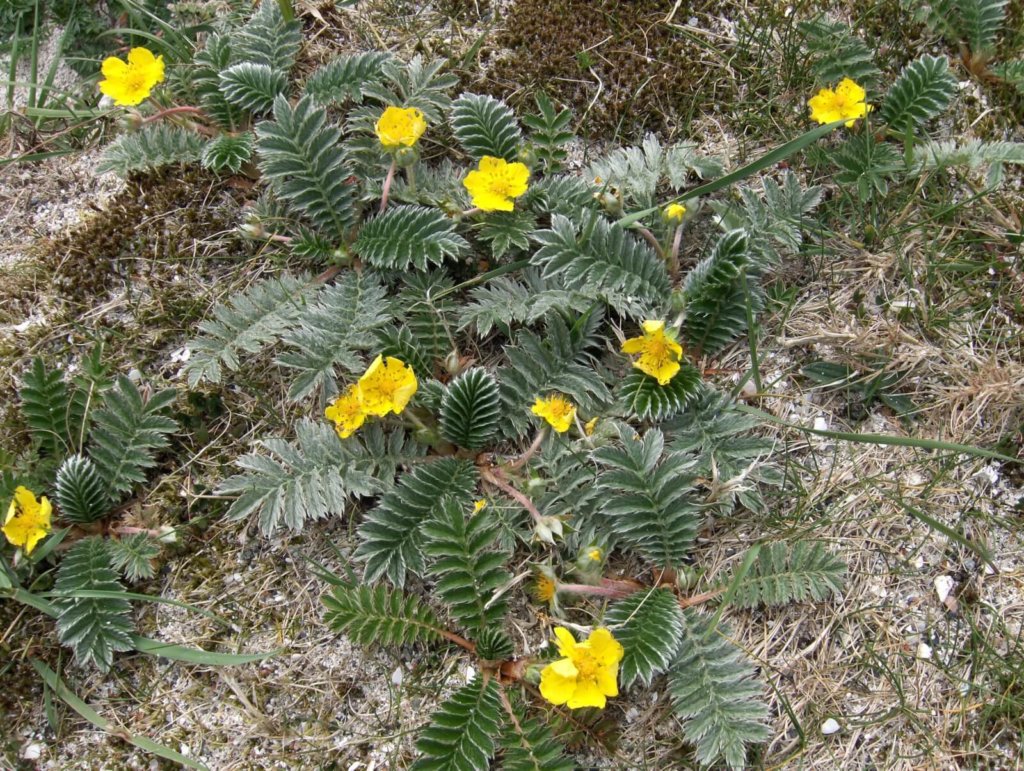 Many streams are full of watercress, but be wary of eating it as it is a host for one stage in the life cycle of liver fluke.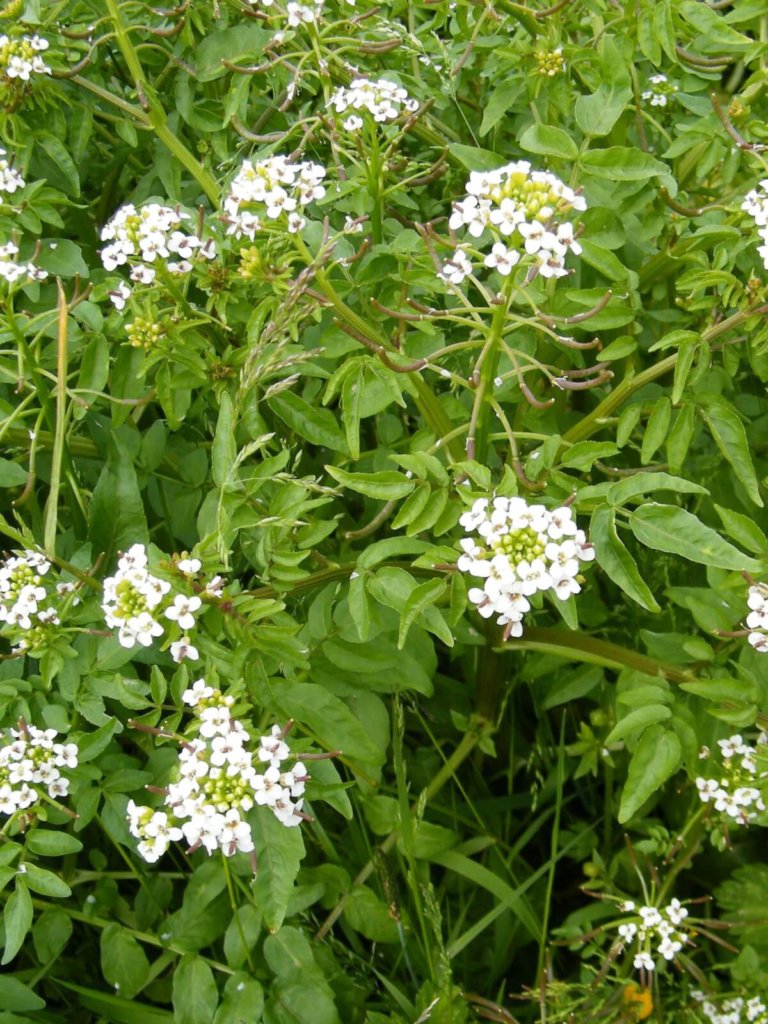 Damp places are home for the ragged robin and also the yellow flag iris.
Over on the Machair, the West Coast common grazing land (and golf course) there are lots of low growing plants which favour sandy soil. Including bright blue milkwort, wild thyme, self-heal, daisies and buttercups.
Head up to the wilder moorland places to find wild thyme growing on rocks, and also English stonecrop, its fleshy leaves retaining moisture.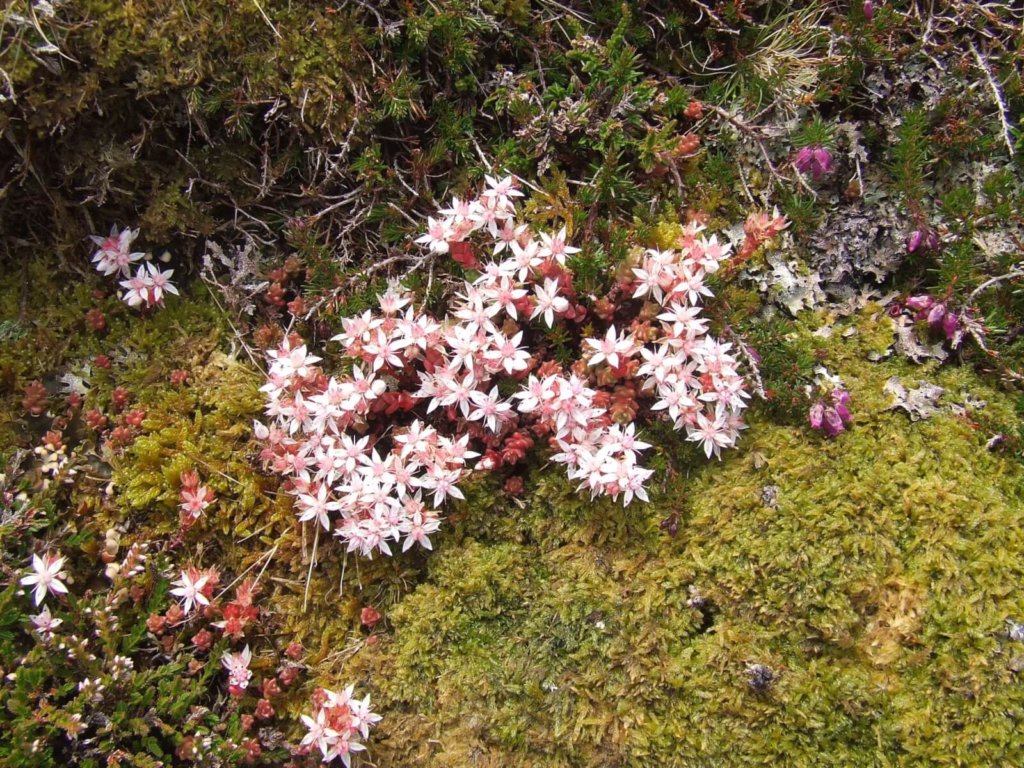 Tormentil, with its four heart-shaped petals, thrives on short grass. It flowers all summer and is one of the first flowers to regrow after the heather has burned.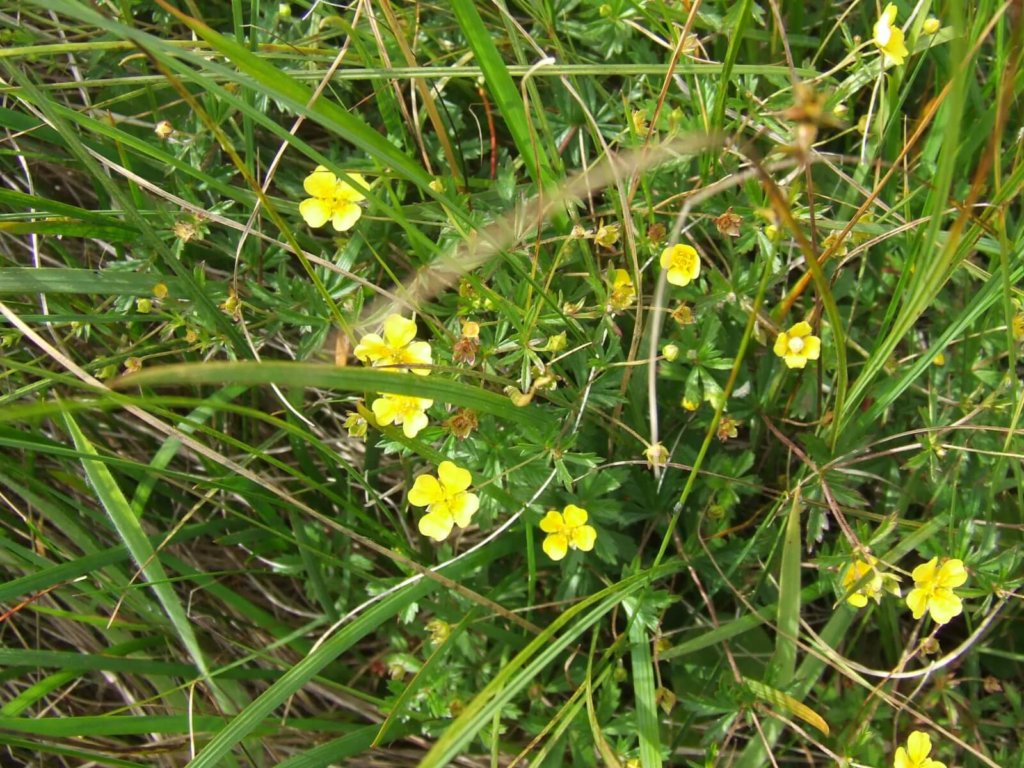 Known as St.Columba`s flower is Slender St.John`s wort. Monks knew a lot about herbal remedies, and St.John`s wort is widely used to treat mild depression. Perhaps Columba was the first to discover that its use could help him and his monks through the long, dark winters.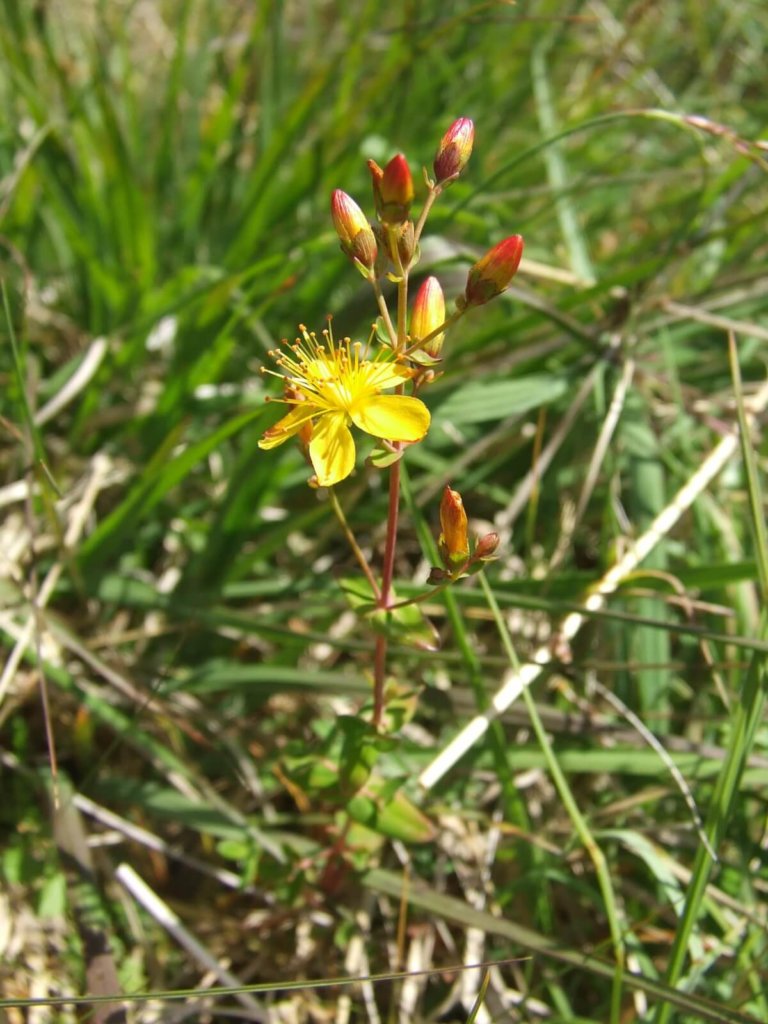 Damp areas are home to cotton grass or bog cotton (take warning from the name and watch where you tread!). Also to bog asphodel, a yellow spike of starry flowers. 
Bell heather is in flower now, a close relative of ling, the traditional Scottish heather, which blooms from late July. Bell heather is a deeper purple with bell-like flowers.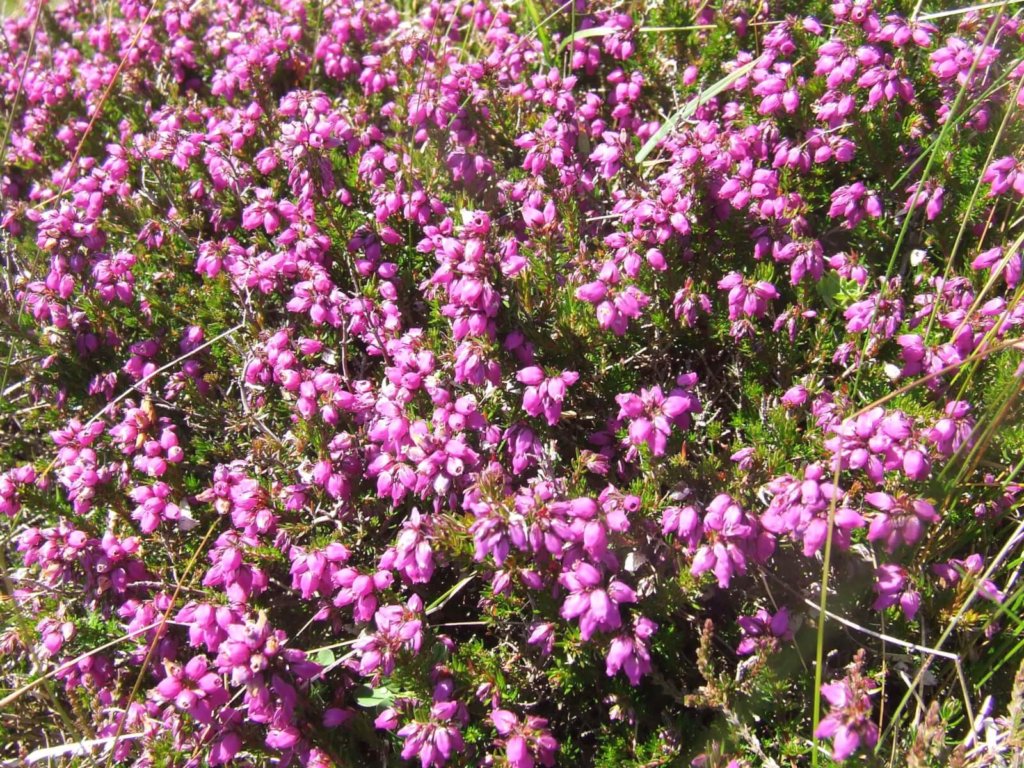 Heath spotted orchid is standard on the moorland through July, in various shades of pale to darker mauve; named for its spotted leaves. Wild honeysuckle grows on rocky ledges.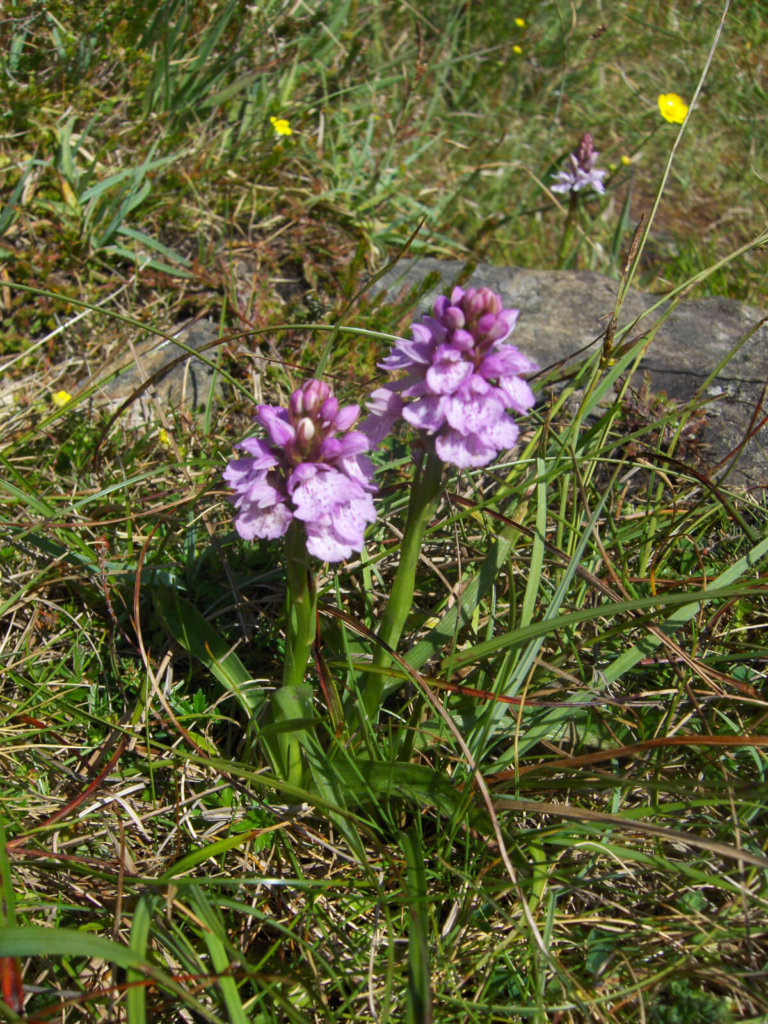 In mid-summer, you may also find a real treasure, Scotland`s native rose, the burnet rose. It is an emblem of the Jacobites since Bonnie Prince Charlie is said to have plucked one and stuck it in his bonnet. Creamy white flowers with an exquisite perfume, rocky seaside cliffs are its natural habitat, unlike the typical pink dog rose of hedgerows. The burnet rose has small leaves and lots of small prickles on its stems. The dog rose has larger leaves and large thorns.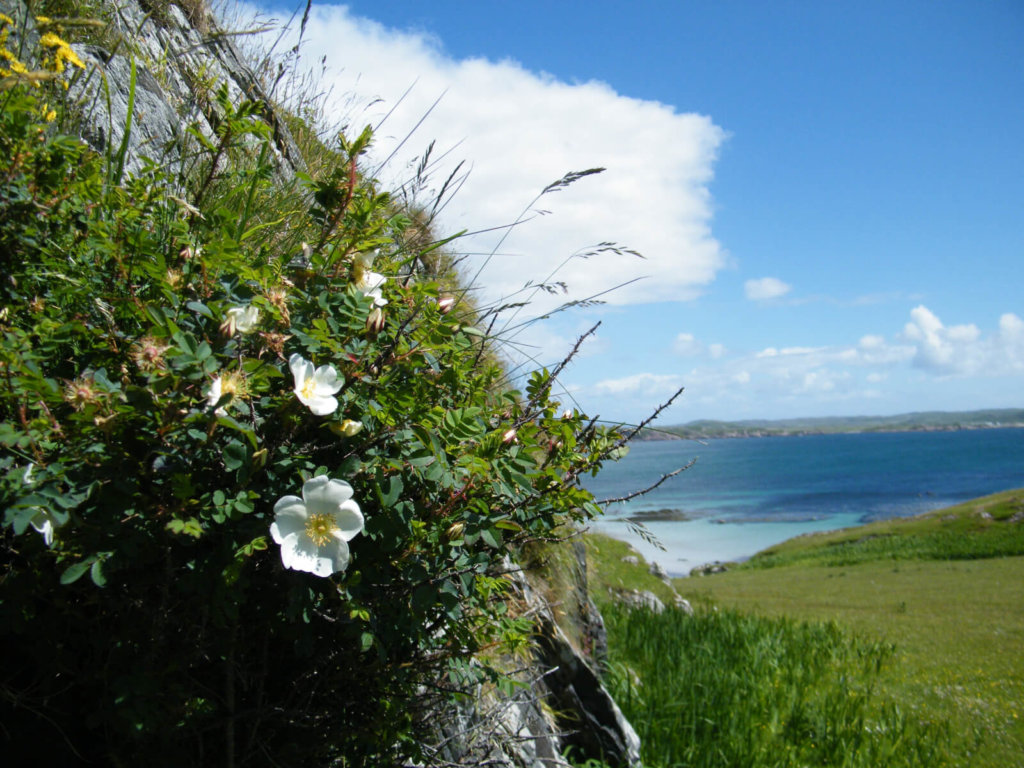 Lastly, that rare orchid mentioned in the introduction. The frog orchid. Find it in July on a grassy slope above Sandeels Bay. Small, brownish-green, it took me three years to find it though I knew it was there (pictured with the common daisy, to show how small it is). Happy hunting!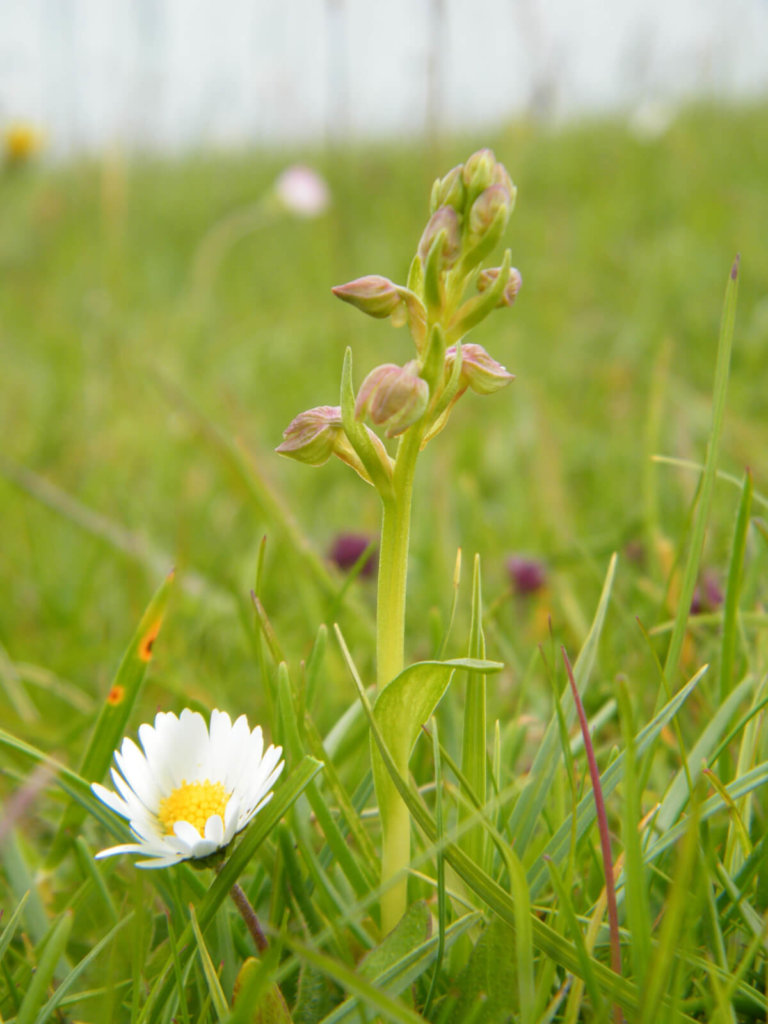 You can also read our Spring Wildflower Guide for Iona.
Thank you to Joyce Watson of Iona.