When Johann and Chris Roberts, and their son Alex, first set eyes on Ardalanish Bay in the Ross of Mull, they knew that their search for the perfect location for a new life had been found. Jo and Chris had given up busy careers to follow their dream to establish a hospitality business in a remote island location.
After an intensive search, they discovered Ardachy House on the market, near Bunessan in the Ross of Mull. The southerly outlook from Ardachy House is outstanding; a landscape of hills, open fields, sky and sea. Jo and Chris decided it was the perfect location for those who simply want to recharge their batteries in a beautiful setting.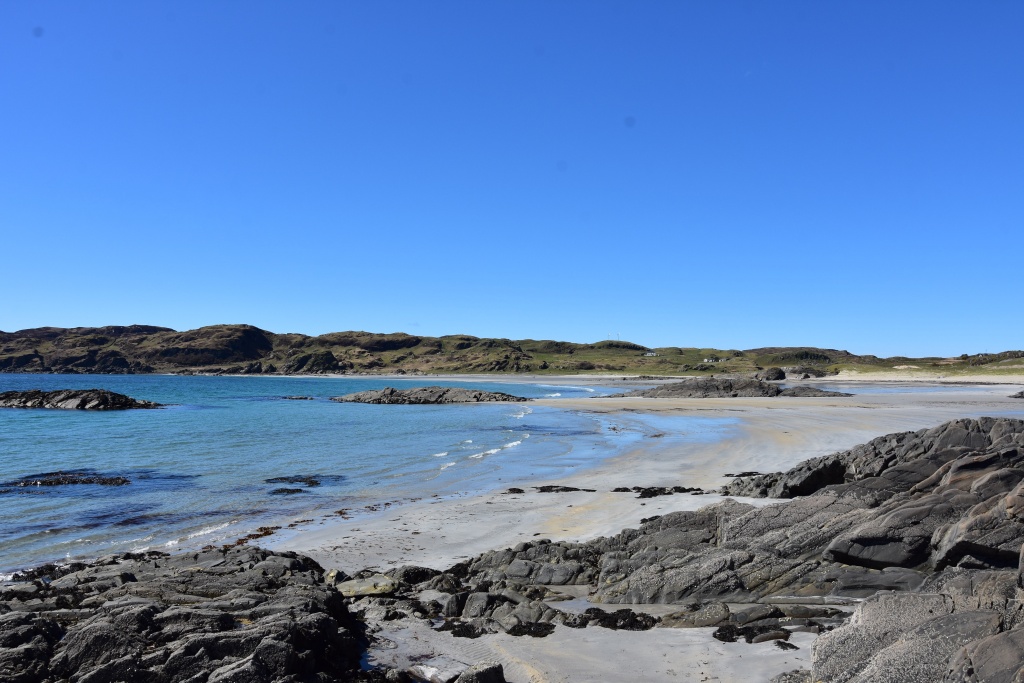 Ardalanish BeachThe sweeping, mile-long seashore of Ardalanish Bay, fringed with flowering machair and with views out to Jura and Colonsay, is just a gentle stroll from Ardachy House. The unspoiled stretch of white sand, perfect for a family picnic and with shallow water ideal for paddling or swimming is a major delight for guests; but there is more. The whole beach buzzes with geological interest and beauty, especially the fascinating sculptural forms of folded rock dotted along the shoreline. There is history to be discovered in the remains of an Iron Age fort on the cliffs overlooking the Bay, the Baptist's Cave with a story, and some mysterious standing stones. Ardalanish Farm, bordering the beach, is managed organically and the rustic breeds of Kyloe cattle and black native Hebridean sheep are dotted in the fields.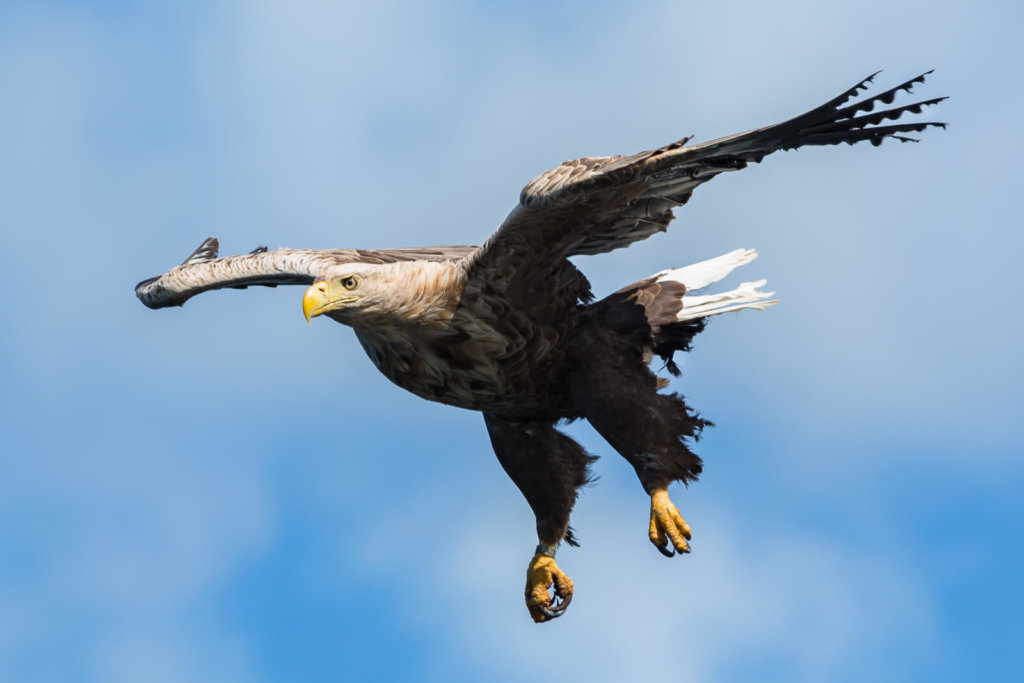 Close encounters with natureThe croft land surrounding Ardachy House is habitat for many species of flora and fauna and enjoyed by guests who are interested in birdwatching and the natural environment. Even from the garden of Ardachy House it is possible to spot rarities, such as eagles, overhead, hen harriers swooping over the moor and many species of shore birds gathered in the fields. Because Ardachy House caters for up to 11 guests it is already popular with small groups who are keen on outdoor pursuits and the natural environment. Photographers and artists also find more than enough inspiration in the surrounding landscape.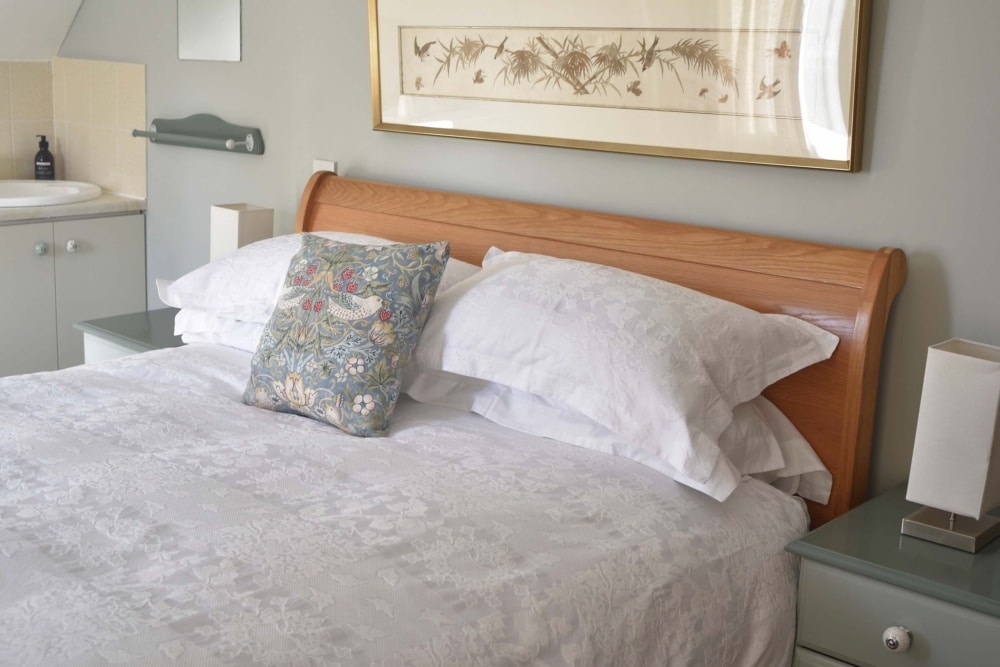 Providing a home-from-home in the perfect setting
Jo and Chris took over the guest house in December 2018, and set about major upgrades to provide the level of accommodation and hospitality they aspired to for their guests. They provide a home- from-home bed and breakfast service to ensure that after an exhilarating day exploring, guests return to a level of comfort which will make their stay on Mull unforgettable. Single, double, twin and triple rooms are ensuite and there is a separate dining room and comfortable lounge which takes in the stunning views to the south.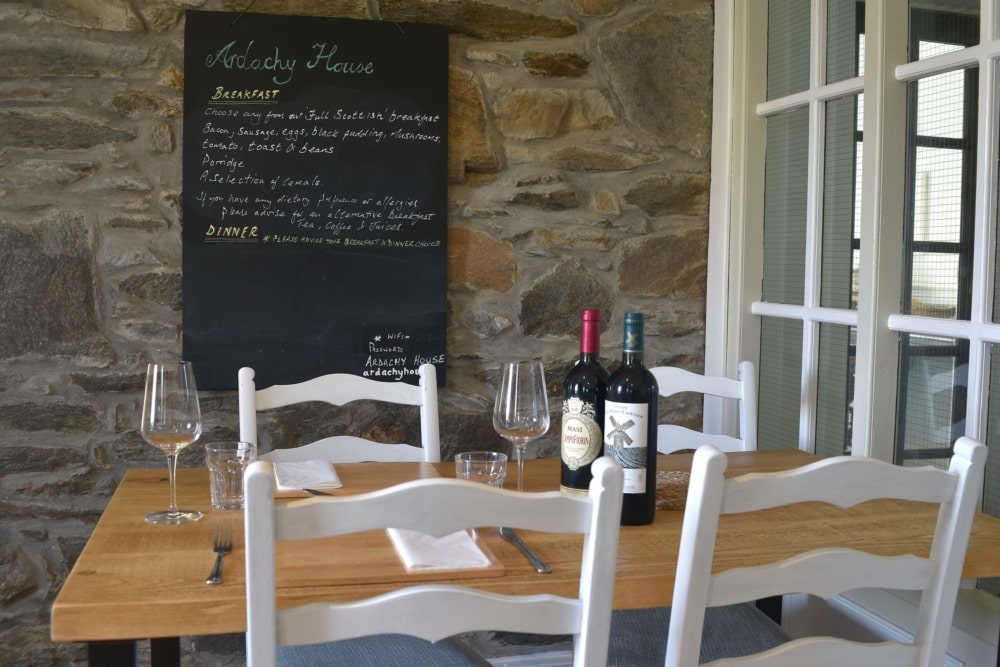 Food and drink is a particular interest for Jo and Chris, who highlight the excellent locally-sourced produce available for the breakfast menu. Packed lunches can also be provided and home-made farmhouse style evening meals are available on a Monday, Tuesday and Wednesday evening. The House is fully licensed with a wide selection of local beers, whiskies, wines and spirits which is much appreciated by guests. As well as bed and breakfast, there is a separate self-catering apartment for four people on site.
A central location for exploringDespite the feeling of seclusion, there is plenty to see and do from Ardachy House, beginning with a visit to the neighbouring farm which houses the unique Ardalanish Weavers. It is only a 20-minute drive to Fionnphort to catch the ferry from the pier to Iona or take a boat trip to the Isles of Staffa and Treshnish Isles. There are other beautiful beaches to visit and a range of opportunities for outdoor activities in the Ross of Mull and Iona, with a day trip to the North West of the island an adventure in itself.
Jo and Chris love to engage in conversation with their guests and share some gems with them of where they ought to visit. When the guests return from a day out and are genuinely thrilled at having such a wonderful experience, for Jo and Chris, it's why they love what they do.