Tue 07 Aug 2018
20:00‐22:00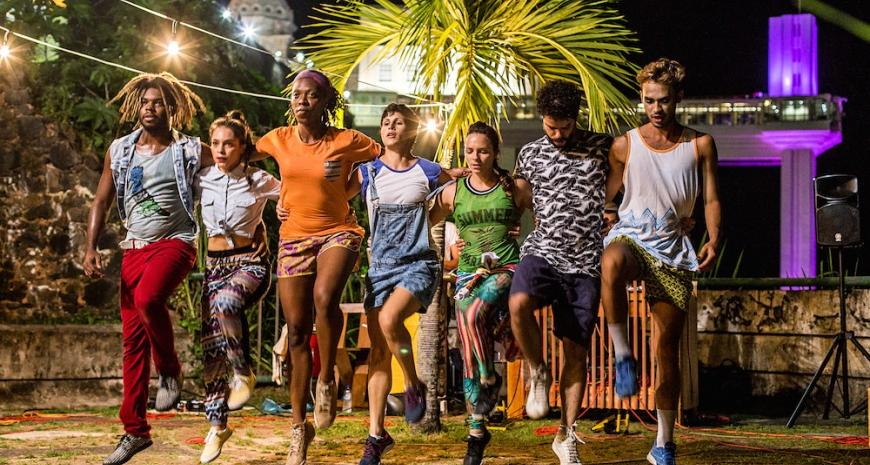 Scottish Dance Theatre brings the world premiere of Looping: Scotland Overdub to audiences at Mull Theatre this summer, which will also be touring to Wick and Dundee. In each location, our full company of exceptional dancers will embark on an artistic residency with a local community cast, culminating in a final performance for all to see.
A Brazilian street festival inspired ceilidh, this premiere tour is re-imagined from the hit show Looping: Bahia Overdub by Felipe de Assis, Leonardo França and Rita Aquino (7OITO), with a distinctively Scottish edge.
With words by acclaimed writer Kieran Hurley, music by JD Twitch, costumes by Alison Brown and Timorous Beasties, lighting by Emma Jones, Looping: Scotland Overdub celebrates the cultures and heritages of Brazil and Scotland in a political dance party.
Capturing the collective spirit of ceilidh dancing and street festivals vibes, this is one show not to be missed!
Age recommendation: 12+