Thu 28 Sep 2023
10:00‐12:00
Hebridean Whale and Dolphin Trust are hosting a series of land based watches across Mull as part of the Sea Watch Foundation's National Whale and Dolphin Watch (NWDW). Join them to learn how to conduct a watch from land' using Whale Track and how you can get involved with NWDW.
Join the Hebridean Whale & Dolphin Trust for a morning of sea-gazing from this gorgeous Hebridean Whale Trail site.
Led by our expert staff and volunteers, you will explore the stunning natural environment, and learn top tips for spotting amazing marine life.
Species will be hoping to spot among the waves include bottlenose dolphins, minke whales, harbour porpoises, seals and otters. We will also be on the look-out for white-tailed sea eagles, hen harriers and some incredible seabirds like shearwaters, gannets and guillemots. Even if we don't spot your favourite species, this guided walk will help you develop skills to go on and spot more wildlife afterwards.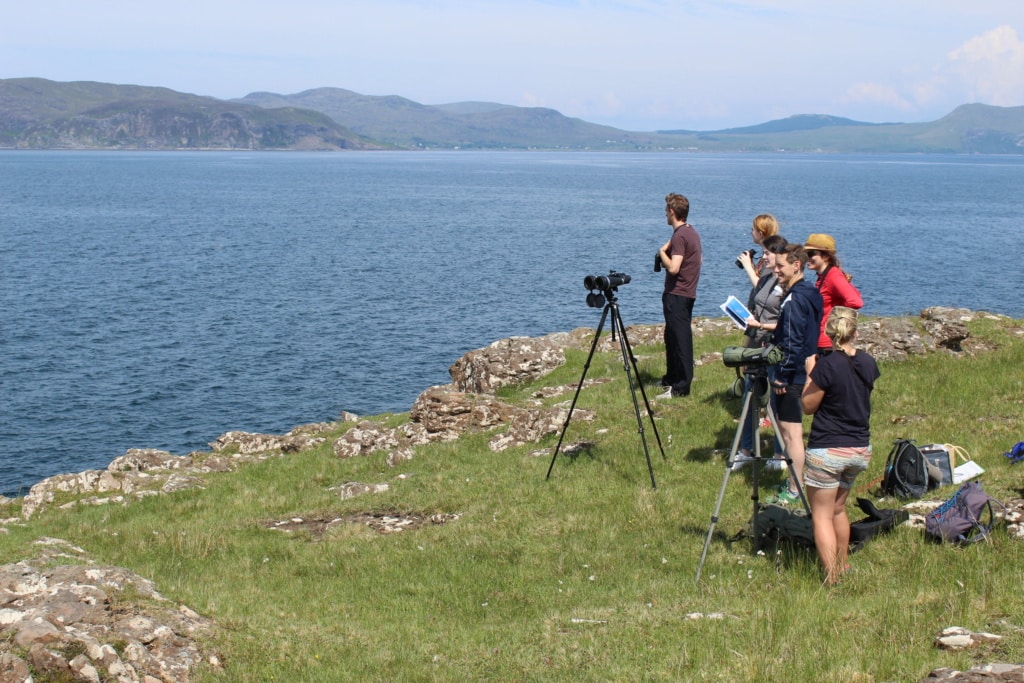 Upcoming Dates