In one of the farthest corners of the Isle of Mull, to find sensational fine-dining such as the award-winning Ninth Wave Restaurant is such an unexpected and delightful surprise.
The location of Ninth Wave restaurant is wild and scenic; nestling below the towering pink granite of Tor Mor, surrounded by wild moor and cultivated croft land. Hidden inside the rustic 200 year old croft building is a stylish dining room with a sumptuous interior, seating a maximum of 16 guests. Husband and wife team John and Carla Lamont provide the perfect fusion of Scottish Fisherman and Canadian Chef to provide a unique food-lovers experience. The menu is based on the fabulous produce available on Mull, infused with Carla's ingenious creative flair which melds Asian and Pacific Northwest influences in the dishes she serves.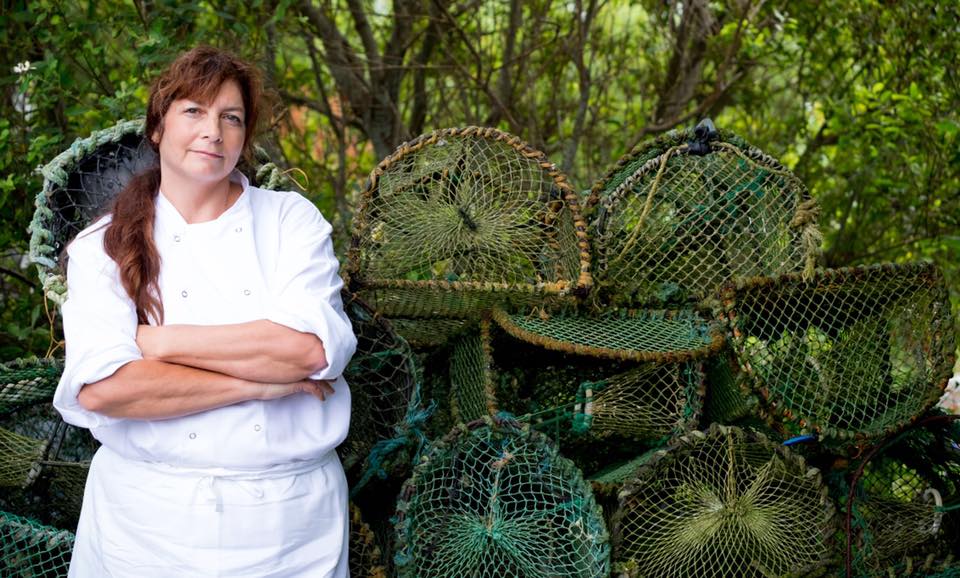 News that the Ninth Wave Restaurant is no longer serving dinners would create anguish amongst its many loyal regular customers, but there is good news. Various circumstances and influences caused a re-think and the Restaurant will now be open for 4-course fine-dining lunches. Carla explains, "Going on the 'Masterchef: the Professionals' adventure at the end of lockdown when the whole world had been tipped on its axis made me look at how small business owners had to think out of the box to flourish. This coupled with the fact that my husband Jonny-fisherman, who was our stalwart front of house person wished to retire from the restaurant at the age of 71, gave rise to the idea of specially tailored lunches for groups".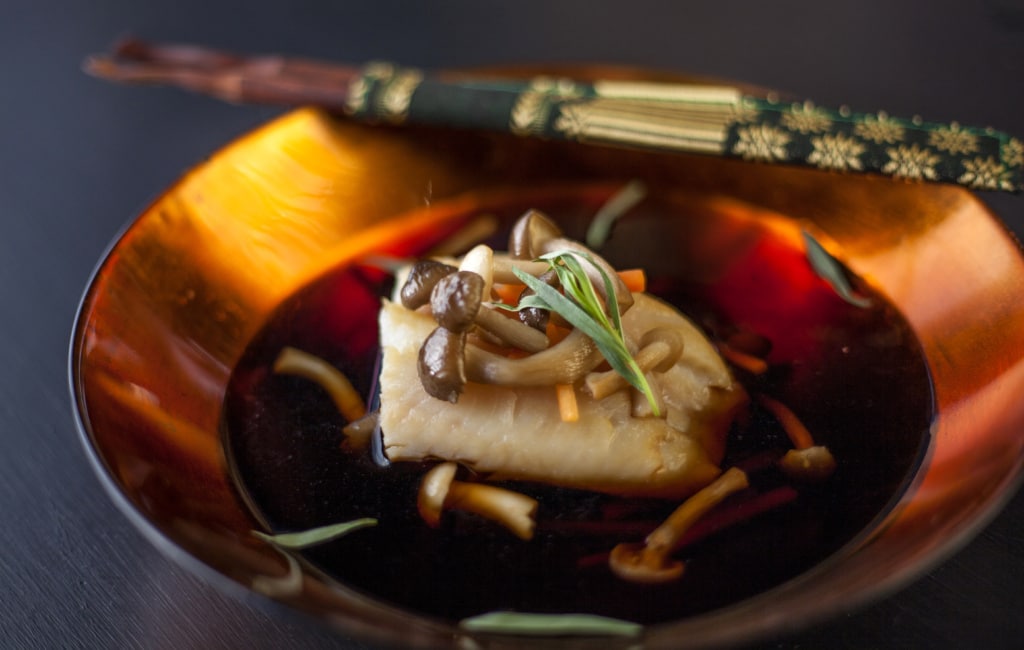 Connecting Dishes to the Hebridean Landscape
As before, the new 4-course luxury lunch menu changes with the seasons, depending on what is fresh and foraged from the sea and land. Lobster, crab, langoustine and fish are brought in daily from John's boat while other seafood such as oysters, scallops and mussels are sourced from around the coastline of Mull. Free-range venison, beef and game are available from the hills and moors of the island, provided by the local crofters and farmers. The unique flavours of the menu are influenced by rare ingredients and herbs from the Ninth Wave croft garden and the leaves, roots and flowers growing wild on the moor. Vegetarians are also catered for, using the croft's own produce. Chef Carla will offer guests a tour of the herb garden and guide them through each course, presenting information relating to the ingredients on the plate.
Lunch at the Ninth Wave Restaurant is a Celebration
For 2023, luxury lunches are available for group bookings of 8-16 people for a gathering of friends and family or for more special occasions.  Celebrations for anniversaries, weddings, and birthdays are all catered for, as well as staff and corporate outings.  Visit the Ninth Wave Restaurant website for sample menus.
The Ninth Wave Restaurant opens from the beginning of May until the end of September and the lunches are open for booking on the website www.ninthwaverestaurant.co.uk