The north west of Mull is an unspoiled wilderness, with a dramatic coastline of cliffs and beaches and picturesque village of Dervaig at its centre.
Along the coast, high cliffs plunge to the sea, interspersed with secret sandy beaches and rocky coves, home to rare wildlife. Beautiful Calgary Bay is a great attraction, while historic Dervaig, surrounded by forest paths, is a popular base for the outdoor enthusiast. To the south, a wild coastal trail overlooks Loch Tuath with many diversions on the way to Loch na Keal.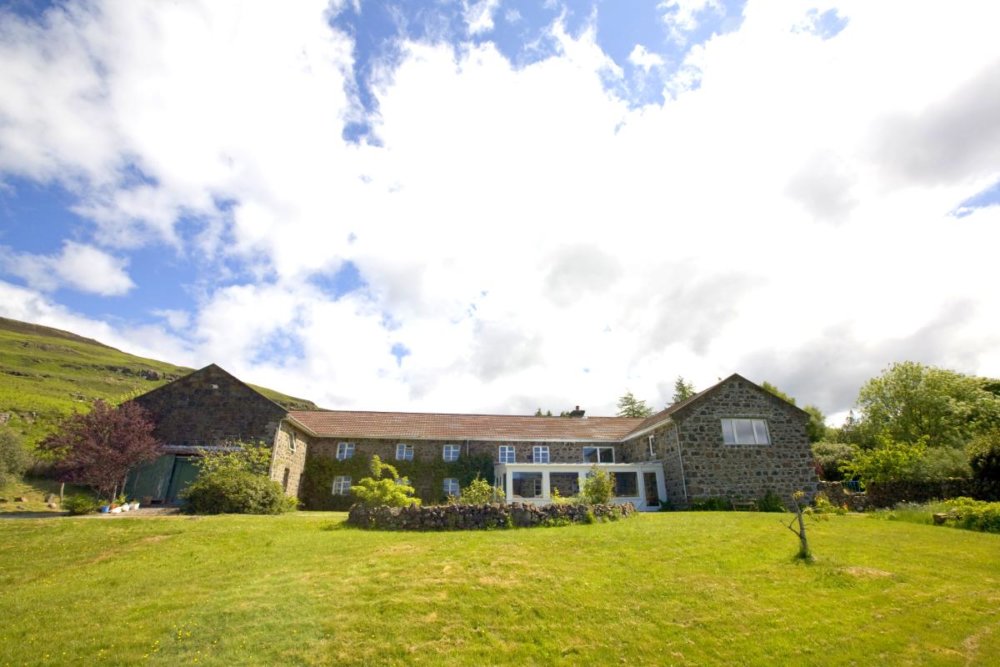 Druimnacroish Guest House
Peaceful, comfortable accommodation in this spacious and friendly country house. Splendid views from every room. Spacious guest lounges and conservatory, wifi, honesty bar, no TV.